Being Catholic sometimes seems inconvenient.
When I was 24 years old, I learned that voting in civic elections was a moral obligation (CCC 2240). This was a pain in the neck for me because I was living in New York at the time and so I had to do advanced voting with all these steps that seemed so complicated for what I thought was a small matter (after all, it's just one vote).
Then I was challenged by the truth that Christians are always concerned with helping people. Jesus told the parable of the Good Samaritan to illustrate the second greatest commandment: to love our neighbour as ourselves. The priest and the Levite passed by and did nothing to help the wounded man, but the Samaritan went out of his way, was inconvenienced, and got involved.
Voting seemed like a small matter to me, but then I read how many people have no freedom to vote or guide their country, whereas we're given this privilege and don't use it. I also realized that if all Catholics voted, we could dramatically improve the country. It's not even difficult to vote, and every vote counts, so if we don't, then we get the officials we deserve. This was all challenging for me because I never liked following politics. But it did make sense.
Does being Catholic ever seem inconvenient to you? Participating in Mass every single Sunday, going to Confession, and following the commandments?
Today the book of Wisdom says, "Let us lie in wait for the righteous one, who makes life inconvenient and opposes our actions; who reproaches us for sins against the law and accuses us of sins against our training" (Wis 2:12). This is a prophecy of someone in the future—whom is it referring to? Jesus. Think about that for a minute. Jesus makes life inconvenient. That's because his standards are so high. He doesn't ask us to be nice or just good people. What does He ask? "Be perfect, as your heavenly Father is perfect" (Mt 5:48). It was Jesus who commanded us never to divorce; it was Jesus who commanded us to help the poor, naked, hungry, to welcome strangers, to forgive everyone from the heart, to celebrate the Eucharist, and to receive Communion. It was Jesus who said to the rich young man, "If you would be perfect, go, sell what you possess and give to the poor, and you will have treasure in heaven; and come, follow me" (Mt 19:21).
Now let's put this in the right perspective: Jesus doesn't teach these things to make life inconvenient. He teaches them because it's the loving thing to do, because, if we all lived like this, our world would be perfect, and because that's How He lived.
So let's change the language! Being Catholic is not inconvenient. Being Catholic is challenging. Jesus challenges us because growing in love is challenging. Parents know this better than anyone. We love our children and want what's good for them, and this means we'll lovingly challenge them. Letting them do what they want when they want wouldn't be loving. It's loving to monitor what they look at on the internet, to make sure they study, to be careful about whom they hang out with, to tell them to go to bed, to teach them manners, and to push them to practice piano. Being a good parent means challenging our children.
Some years ago, after a meeting with the Parent Education Committee of a school, I talked to the parent who was in charge of parent participation hours (parents at our Catholic schools commonly promise to participate for a certain number of hours because we don't have full government funding, so we have to make up the money somewhere). He mentioned that he was having a hard time in his position, so I asked, "Are some parents not showing up to do their hours?" Frustrated, he said, "Oh, Father, you have no idea. It's so bad." I was honestly surprised: I didn't think there would be Catholic parents who would skip out on the hours they had promised to do. He said that, while some reasons were legitimate, other people lied, some refused to communicate, others didn't respond to questions, and some were even caught cheating. I thought, "Glad I'm not the pastor! I don't have to deal with it."
Now let's say the same thing happens here. Let's say some parents are working hard to fulfill their hours and others aren't. What would be the right thing to do? Now that I'm the pastor, I would use my authority to delegate all the problems to the principal and throw him under the bus. Well, maybe not. The right thing to do would be to address the situation lovingly, politely and professionally. If I didn't accept the challenge and didn't challenge the community to grow, the school would grow in dysfunction and lack of accountability.
We have to get used to the reality that love challenges. Pope Francis is always doing this. His apostolic exhortation, The Joy of the Gospel, is about evangelizing the whole world, bringing Jesus to our society and engaging people. He once said, "I want people to go out! I want the Church to go out to the street! I want us to defend ourselves against everything that is worldliness… comfortableness… clericalism, that is being shut-in on ourselves." He's challenging you and me and everyone in this church to think and act differently. If we really believe that Jesus is the way, the truth, and the life, then we have to change what we're doing and start evangelizing. That's why we're making changes and there will continue to be improvements.
Personally, Jesus is challenging me all the time. He's challenged me on voting, on fasting, on forgiving, and on how I give my homilies. A friend of mine recently challenged me to apologize to you if I've hurt you. I've told you I love you, and I do, but I also want to I ask your forgiveness if I've hurt you. If there's anything I've said or done that's hurt you, I'm really sorry; please come and talk to me about it. Maybe there's been a misunderstanding, maybe it's just my sin.
Fr. James Mallon is another priest who loves his people and challenges them. He writes,
During my first months at Saint Benedict, I had to address what I considered to be a major problem at our Saturday vigil Mass. We used to get about 600 people at this Mass, and at least 25% of them would leave as soon as they had received the Eucharist. That was bad enough, but the back wall of our church is all glass, and you can see the entire foyer from the front of the church. I will never forget the first time I saw this: I could not believe my eyes. Hundreds of people were leaving while I was still giving out Holy Communion. Over the weeks that followed, I addressed this phenomenon in the parish newsletter and during Mass. I was bold enough to say that, although there were indeed exceptional reasons to leave Mass directly after receiving communion, anyone who left at that time every week needed to seriously consider what they were doing. I suggested that they refrain either from leaving early each week or from receiving the Eucharist. This earned me a stream of anonymous letters, including a letter to the bishop and even a letter to the pope (a first)…. The sad truth is that we as pastors have often catered to this minimalist culture [that Mass has to be over with as soon as possible.]…. Minimalism and convenience cannot be the primary values of a healthy church. Minimalism and convenience have no place in the life of the disciple who is called to save his or her life by losing it" (Fr. James Mallon, Divine Renovation, 99-100).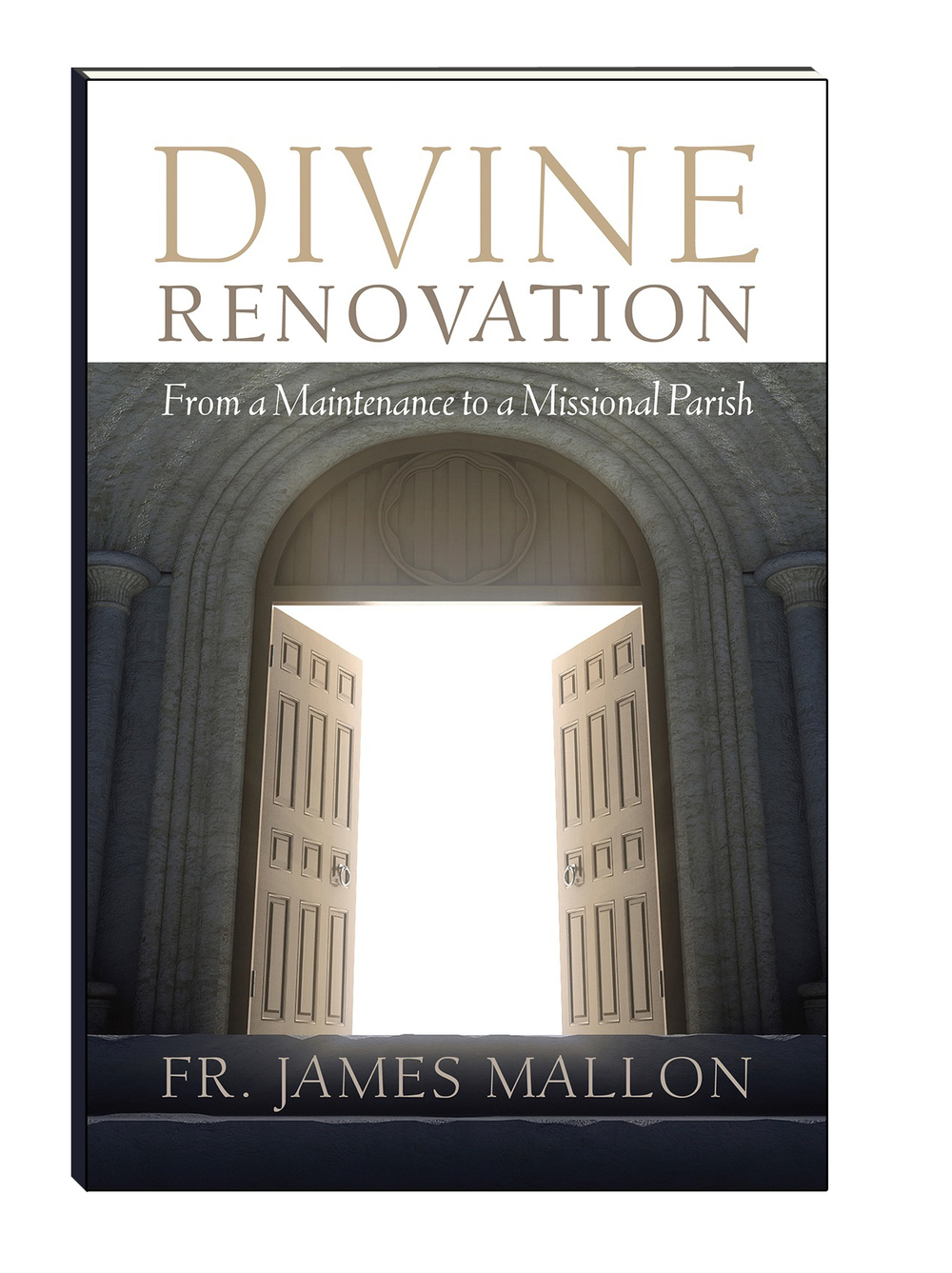 Fr. James is right on. Some people leave Mass early because they think it's too long. But he says that if our Masses are to be meaningful and transformative, they have to be able to breathe and not be constrained by the idea that Mass has to be over with in one hour. We also need time after Mass to have community and support each other. He says, "We as pastors are called to facilitate this, even if it means – horror of horrors – changing Mass times" (101).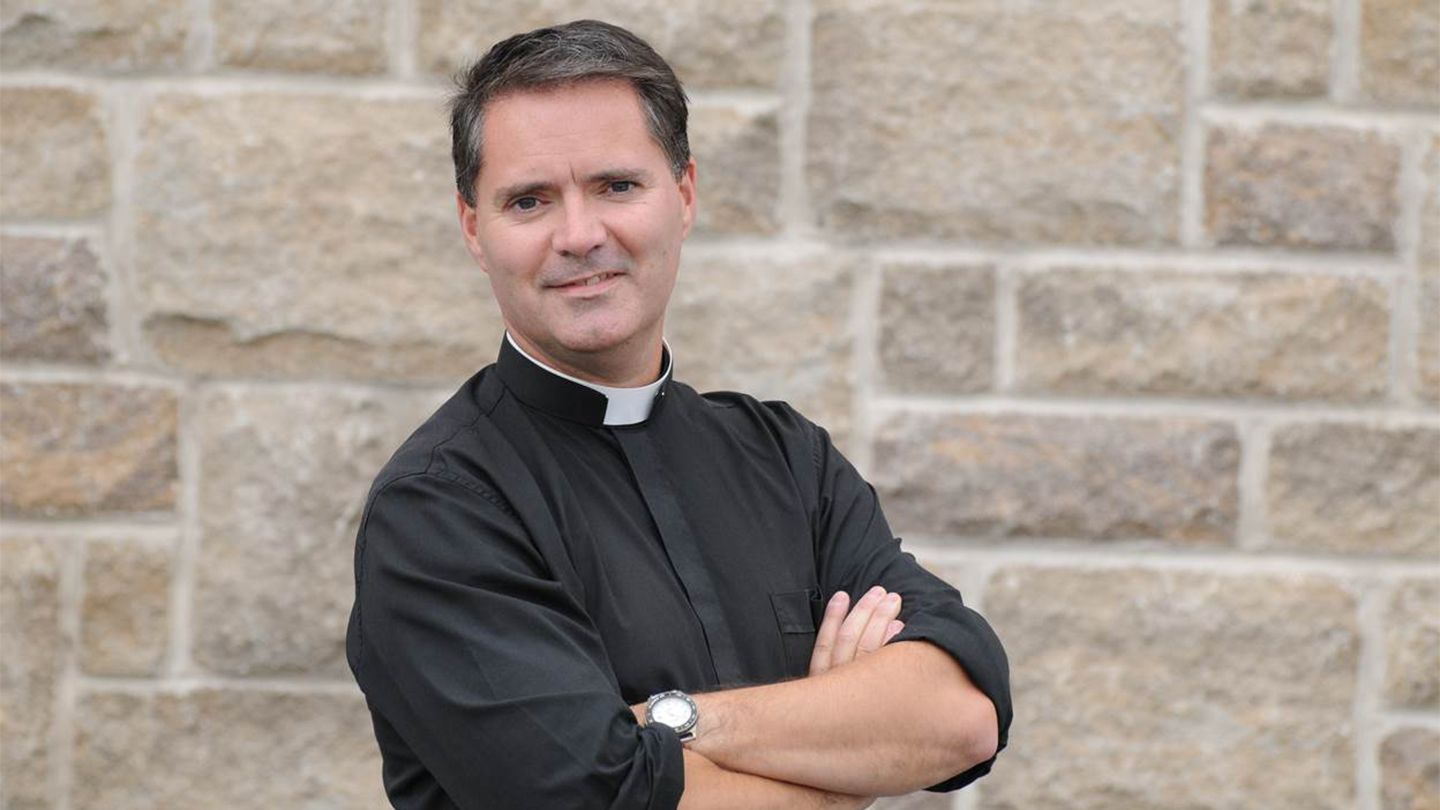 So, starting in January, we'll be changing the Mass times on Sunday to allow more time for Mass and have more time in between Masses. We'll ask everyone their thoughts on this, and then do what's best for everyone. And we should all let go of the unhealthy expectation that Mass will be over with in an hour. The right thing to do is to celebrate Mass without looking at the clock. Mass on Sundays will be over with when it's over. I think you'll find that when we come to Mass without looking at the time, we'll pray better and receive more.
To be the best spouse and parent means challenging your family. To be the best coach, teacher, manager means lovingly challenging people. If all Catholics voted and got involved, we could dramatically improve our country. We could pressure politicians to stand up for life, marriage, and family, and stand up more for the poor and refugees. And because the most fundamental right is the right to life, please vote for life, vote for candidates who support life, marriage and family. Jesus always challenges, and that means love always challenges.