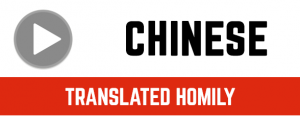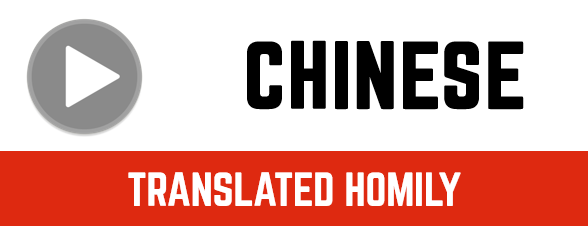 Happy New Year again, everyone!
I'm going to make a statement, and I'd ask for your honest reaction, either a thumbs up, halfway, or thumbs down.  And the statement is this: 2022 is not going to be easier than 2021.  How do you feel about that?
Now, I didn't say it's not going to be better, I just said it's not going to be easier.  The Father wants it to be better, but it needs to be without illusions.  Let's be clear: The difficulties we face each year are not out there.  They're in us.  The Father wants to improve the world, but He does it from the inside out.  He wants to do powerful things in our hearts this year!
The Gospel about the wise men is about a journey of spiritual growth.  They make a long journey, arrive in Jerusalem, and ask, "Where is the child who has been born king of the Jews?  For we observed his star at its rising, and have come to pay him homage" (Mt 2:2).  There are four qualities of these wise men on which we can meditate from the very little we know about them, namely, wisdom, hope, fortitude, and community:
1) Wisdom.  Pope Benedict XVI notes and accepts that in the year 7-6 B.C., which many scholars believe to be the year of Jesus' birth, there was a conjunction of three planets, Jupiter, Saturn, and Mars, and that astronomers during this time could have predicted this; this is likely the star that the wise men saw.  But that wouldn't have been enough for them to make the sacrificial journey.  They would need to have been aware of a prophecy about the Jewish king, and then put that information together with the star—that's their wisdom (Pope Benedict XVI, Jesus of Nazareth: The Infancy Narratives, 92-102).
Now, can we piece together why we're in this time in history, why things in our lives are the way they are?  It's hard for a lot of us.  Why?  Wisdom tells us that it's not by accident.  But these are signs from the Holy Spirit.  The star was given to the wise men as a sign.  The word, 'Epiphany,' which we celebrate today means 'manifestation.'  God has brought us to this point for a reason.  For me, I don't enjoy the challenges of recent times: I think very soon I will get in trouble for just saying what the Bible and Church teach.  But God has brought me to this point for a purpose, and He wants to bring good out of evil!
2) Hope—this is the greatest gift today.  Even if people back then had seen the star and knew the Biblical prophecies, many still would not have chosen to go to Bethlehem because they weren't seeking anything.  Pope Benedict says the wise men were full of hope and inner unrest, and were searching for transcendence.
The Holy Spirit speaks through the deep desires of our hearts.  What are they?  Where is the pain in our lives?  Because the Spirit speaks through our pain, to heal it.
Fr. Jacques Philippe writes: "Ultimately, God gives us what we desire, neither more nor less" (Interior Freedom, 34).  Those who desire the fullness of life receive it!  But those who want instant gratification, which is really a life of emptiness, receive that.  So, if we want a fuller life this year, again not an easier life but a better one, Jesus will give it.
3) Fortitude.  The wise men were men of action, not just wanting to meet Jesus, but actually going to Him.  This journey wasn't easy, but they went.  The desire to meet the King of the Jews was so strong in their hearts that they went.  Whenever we struggle to improve, go back to the desires to meet Christ.
4) Community.  This isn't a virtue, strictly speaking, but it is a gift of which we need more.  We always think there were three wise men because they gave three gifts of gold, frankincense, and myrrh, but we don't know for sure.  We just know that they were a team with the goal of finding the King of the Jews, and so we conclude that spiritual growth needs the support of other people.  Perhaps this is the year we'll talk to a doctor, get a coach, see a counsellor, or ask a friend to do a program together.
One of our parish goals in the future is that everyone could have a small group community, starting in Alpha, The Marriage Course, then moving towards Faith Studies, Journey Through Scripture, and then some stable small groups.  We're starting Faith Studies and Journey Through Scripture in four weeks.
Most spiritual growth happens with other people, when they actively listen and share what Jesus is doing in each other's lives so that our hearts are touched and we move to that fuller life.
This year is not going to be easier than last year, but it can be better.  The Father is doing His part.  He's offering us wisdom, hope, fortitude, and community.  The question is: Will we do our part?