A few months ago, some of us from St. Anthony's went to a talk, and the speaker said something like, "You're spoiled to have Fr. Justin as your priest," and one of our parishioners, who will remain nameless (Doris Joseph) said, "He's spoiled to have us!" Right when she said that, I realized: she's right! That was a great moment for me, because it was a reminder that I am spoiled here: I'm part of an amazing parish and I'm blessed.
Life is sometimes hard, so we forget we're blessed. Sometimes we have so many good things that we forget how much we have. And when we have so many good things all the time, we take them for granted.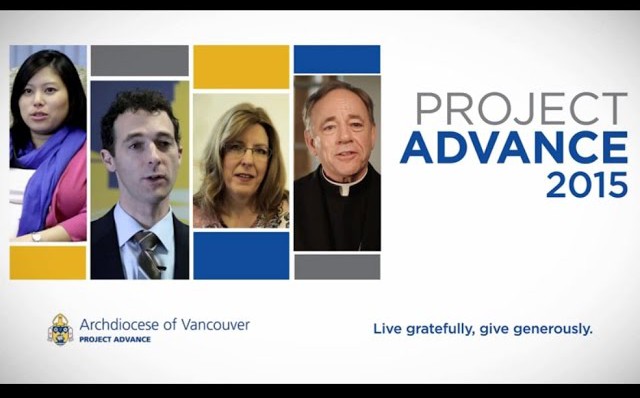 I want to tie in what we just saw [The Project Advance Annual Appeal video] with today's homily because Project Advance shouldn't be seen as a fundraiser, as something extra to what we do. We could reduce it to a fundraiser, but what it's designed to be is a part of our Christian lives, as stewards.
Everything we have is a gift from God: our lives, health, talents, families, relationships, money, everything! (Money is part of it, an important part, but not the only part.) God asks us to use them well. They're on loan to us to be used for other people. Jesus says, "You received without paying, give without pay" (Mt 10:8), and "Much will be required of the person entrusted with much, and still more will be demanded of the person entrusted with more"
(Lk 12:48).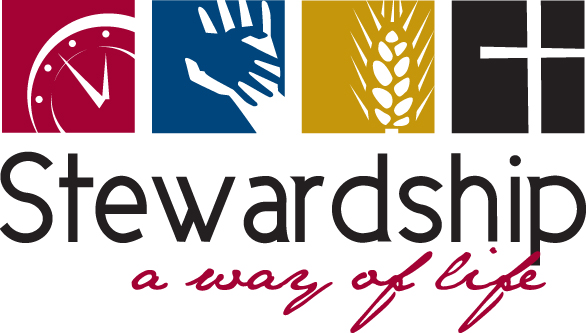 I honestly used to think that 'stewardship' was just another way of raising money. I'm being dead honest. I thought, "Why not just say 'We're raising money,' and be upfront about it?" But then I met some people who really lived it out. They thought of themselves as stewards of so many gifts and were truly grateful. They realized that everything was a gift from God and so were very generous. Then I realized that this is part of being a Christian.
That's the lesson for today: when we realize how much we've been given, we're automatically generous. Gratitude leads to generosity. When people smile at us, for example, don't we smile more readily? Have you ever had such a good day that you wanted to make everyone's day joyful? You had received so much love that you gave love to everyone you met. That's stewardship at it's best. We're given so much that we're overflowing to give it to other people. That's the theme of the video we just saw, "Live gratefully and give generously."
Let's reflect right now during Mass on all the things we've been given. It's like 'Gratitude Sunday' when we wrote down all the things we're grateful for.
I'd ask everyone to consider giving to Project Advance from what's been given to us. And if you think this is just about money, you don't have to give. Just give to someone else who is in need, like a family member or a friend or some good charity. Give to something you believe in.
But if you believe in our parish family and the archdiocese, please be generous. We've set a goal of $75,000. $32,000 will go to the Archdiocese because they serve us and we want to support our brothers and sisters around the diocese; it's not just about us, it's about the Catholic family of the archdiocese. Whatever else we raise will go to our future parish centre.
Thank you to the 162 people who participated last year! As Fr. Gino said in the video, it's not about the size of the gift, but about everyone participating in some way.
Angela Cheung is in charge of Project Advance and will be outside taking donations right after Mass, and we'll be doing this for the next three weeks. Some of our brothers and sisters will be ready to help, and it'll be really quick.
God is so generous to us. I think we're all spoiled, in a good sense. Gratitude leads to generosity.