The question for today is, "What are we waiting for?"  Specifically, what is God asking us to do that we're delaying on?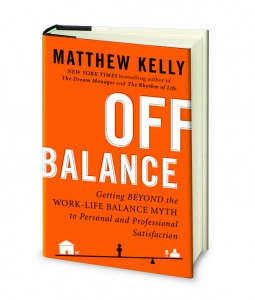 Matthew Kelly had been dating a woman for four years but it took a crisis for him to finally wake up and marry her.  He discovered he had cancer when he was 35, and started looking at life differently afterwards (Matthew Kelly, Off Balance, 6-7).  Sometimes it takes a crisis for reality to hit and force us to ask, "What am I waiting for?"
Jesus just gave us a certain type of crisis in the gospel: once we're dead, time's up, and we can't change our eternal destiny.  The rich man wishes to get out of the flames of Hades but can't; he's there forever.
When I was about ten years old, I remember thinking about and hoping there would be a second chance after I die.  What I mean is that, when I die, God would then ask me, "Do you really love me?" I'd say, "Yes," and He'd let me into heaven.  Already in my little mind I was aware that I should be living a certain way but wasn't, so I was hoping I'd get another chance.  But then I had a little crisis: I discovered there is no second chance after death.  The Catechism teaches, once we die, we are judged on our faith and works (CCC 1021).  Life is a time to either accept or refuse God's grace and friendship.
During our earthly life too, we can miss certain opportunities if we don't act.  Time passes by quickly and years go by faster and faster.  We start wondering: "I'm forty/fifty/sixty… what have I done with my life?  Am I where I should be?"
Now, whatever it is we now have in our minds about what we're delaying on, there are two bits of encouragement God wants to offer us today.
1) He's lovingly saying to us, "My beloved son/daughter, you have enough evidence.  You know what you should do." When Matthew Kelly, for example, discovered he had cancer, God was lovingly and firmly saying, "Matthew, you're coasting.  What kind of life do you truly want to live?  You've been dating an incredible woman for four years and it's time to embrace a life with her."  The rich man in the parable also knew what he should do, that is, help the poor, and was condemned because he didn't do it.  The Old Testament says many times to help the poor (Lev 23:22; Deut 15:9; Is 10:1-2; Amos 2:6-7), but he ignored those teachings and let the poor man Lazarus starve to death at his gate.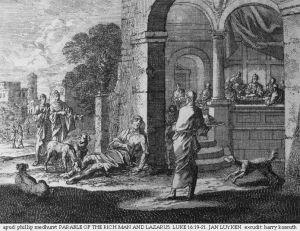 So Jesus could be saying to us today, "It's time to let go of those old ways, to change those habits," or "You know you should be spending more time in prayer, what are you waiting for?" or "You've talked about reconciling for years, now it's time."
So, there are times when we know what we should do.  But, admittedly, there are times when we only have a certain inclination that we should move in a certain direction but don't know for sure.  When we're in a situation like this, we need to get more evidence.
Some years ago, there was a young man studying cell biology at UBC named Chanh Nguyen.  He was a great student and super athlete (I played against him in volleyball).  He felt a calling to the priesthood after World Youth Day 2002.  So he prayed a novena to St. Therese of Lisieux asking for help discerning.  Now, what is the sign that St. Therese always gives if we ask her intercession?  Roses!  He found one, perfectly wrapped, lying on the ground one day at UBC; he didn't think anything of it at first.  But the second day, it was still there and he realized that it was for him.  He said, "That rose for me prompted me to think of the song, Above All, 'Like a rose, trampled on the ground…' It was a symbol of the crucified Christ for me.  For me, the priesthood is to become more and more Christ crucified, Christ broken and given up for his people."  And, because he was sincerely open to following God's call, he entered the seminary after graduating and was ordained in 2010.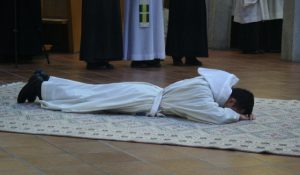 Now, here's the thing: when he got a sign, he followed in faith.  And if we ask for a sign or more evidence, we should be ready to follow.  This is important because sometimes we ask God for a sign and don't follow, which isn't sincere.  This is one of three reasons why I think God sometimes doesn't give us a sign: 1) because He knows that, even if He were to give a sign, we still wouldn't follow; 2) because what we're supposed to do is already as clear as He wants it to be (we just have to listen and pay attention to the signs that are in front of us); 3) sometimes things will not get any clearer until we make a move.  God, for example, will not tell us how great spending more time in prayer will be, how transformative Alpha or the CCO faith studies will be, how renewing a retreat will be until we sign up.  He's waiting for us to make an act of trust by moving ahead, and then it will get clearer after.  Often when people are discerning a vocation, there's a long period when they're unsure if God is calling them.  They keep on asking people, "How do you know?" and looking for answers and clues.  But they have to try something (e.g. talk to a priest, go visit a seminary/convent, or apply) in order to get more clarity and then that clarity will come.
So, the first bit of encouragement is: God is already giving us enough evidence.  And if we really need more and sincerely look for it, He'll give as much as we need—that's great news.
Please remember that things don't need to be 100% clear for us to make good decisions.  Just take a step forward and things will get clearer.  Also, don't worry about making mistakes.  If we do something in good faith, it will lead to blessings.
2) The second bit of encouragement today is: God gives us enough grace.  This is important because sometimes the reason we don't make a move is not because we don't know what to do, but because what we're supposed to do is very difficult.
For me, this has been my situation with fasting.  For years I struggled with fasting.  I would get so hungry when I skipped meals, my stomach would make noises, and I found out my pain seemed to be worse than other people's.  I started doubting whether God wanted me to fast.  So, what did I do?  I got more evidence: I researched the Bible on this, studied the saints, and came away convinced that fasting was really important.  I also went to my doctor, asking her if it was healthy to skip meals twice a week.  I was banking on her saying "No," but she said, "Yes."  So everything lined up: the Bible, the saints, and even my non-Catholic doctor were telling me that fasting was good.  But it was still hard, so I delayed.  Finally, I realized God was saying to me, "What more do you want?  This is impeding your spiritual growth."  So I started asking Him for the grace to fast: I realized I couldn't do it on my own, and whenever I asked for it, He gave me the grace.  God's grace is always available.  We just have to ask for it.  Wow!  That's great.
One of the most universal desires of Catholics is to deepen our relationship with God, pray more, and pray more regularly.  Now, either we need to find more clarity about what exactly this means for us, like how to pray, or perhaps we may just need to ask for the grace to pray, and then start doing it.
Jesus often spoke with urgency when He preached and today God is reminding us, "What are we waiting for?"   I told you once that Mark Donnelly decided to lose weight when he realized that he might not live long enough to see his children grow up.  A guy I know finally proposed to the woman he loved because he told me that a priest said to him in confession, "Are you going to marry her or what?"  That prompted him to think, "He's right.  If I don't marry this girl some other guy will come along!"  I decided to enter the seminary because Fr. Peter said if I delay on responding to God's call, it could pass me by.  A woman who came for spiritual direction finally started to pray every single day because I told her: "This can't go on forever.  We've been talking about this every time we've met for the past two years.  For someone at your stage of faith, you need to pray every day; besides, you yourself want to.  Because you're not praying every day, even though I want to help, I can't.  So, the next time we meet, if you haven't prayed every day, I can't be your spiritual director anymore."
Today God the Father is lovingly saying one or both of the following, "You know what you should do," and "I'll help you with it."